Drifting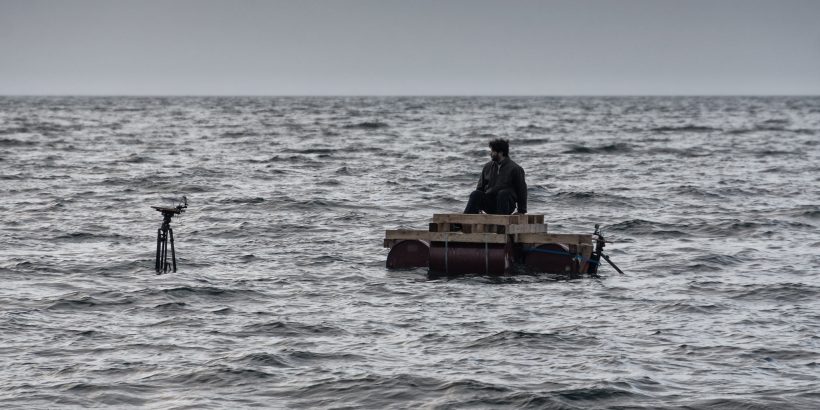 My second collaboration, DRIFTING, together with Birgit Johnsen and Hanne Nielsen is a documentary/fictive installation.
DRIFTING is built on a true story from 2006, based on more than 40 articles from newspapers, websites and radio broadcasts. They all tell the story about the man who was found drifting on a raft in Skagerrak in international waters.
Hanne and Birgit:
The whole story was covered in mystery, and we wanted to know more about how the drifting man had ended up out in the ocean all by himself: Was there a criminal act behind this or had the captain like in Gericault's painting, Medusa's fleet, commanded the ropes to be cut?
More than this, we are interested in the following success, where the man denied to reveal his identity. What can you do? What standard procedures for people without identity exist? The newspaper articles covered this schism and came up with several conjectures about his background: Was he from the US, South Africa or Eastern Europe? Did he live in London, affiliate with Nazis in Germany or was it all just a PR stunt? And where did he really want to go? The guesses were many.
DRIFTING will premiere March 28th at Nikolaj Kunsthal in Copenhagen.