Greyzone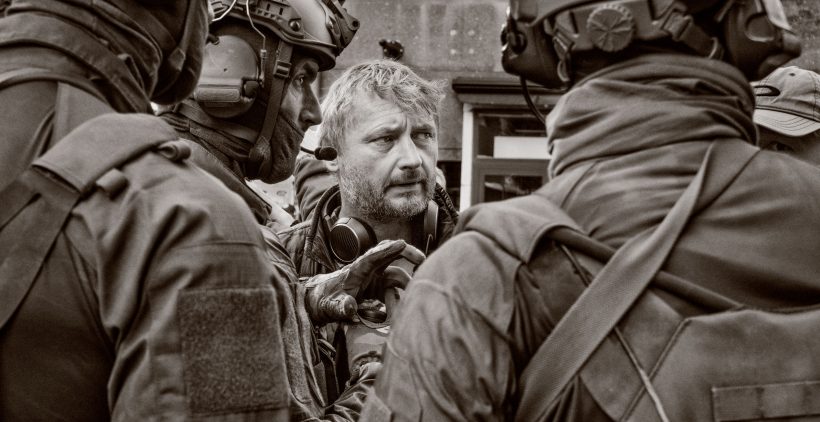 I've had the pleasure of starting up the new TV series GreyZone with Jesper W. as conceptual director, including myself as the photographer. All orchestrated by showrunner and producer Rasmus Thorsen, Cosmo Film.
We started the preproduction in March this year and recordings began in June. We shot the first five episodes and now the recordings are in the hands of the editor. GreyZone will premiere in the Spring of 2018 on TV2, TV4, ZDF and NRK. Below you'll find the international press.
Thriller drama series GreyZone produced by Cosmo Film with support from Nordisk Film & TV Fond startet filming in june. Some of Scandinavia's top actors, writers and directors are attached to this ambitious 10-episode character-driven drama series about the events leading to a terror attack in Scandinavia.
Besides Birgitte Hjort Sørensen (Borgen, Pitch Perfect) are Tova Magnusson (Missing, The Bridge), Joachim Fjelstrup (Ride Upon the Storm), Ardalan Esmaili (Rebecka Martinsson), Karin Franz Körlöf (A Serious Game) and Johan Rabaeus (Under the Pyramid).
The show is created by head writers Oskar Söderlund (The Fat and The Angry) and Morten Dragsted (Those Who Kill, Heartless), alongside showrunner Rasmus Thorsen and producer Tomas Hostrup-Larsen of Cosmo Film. Jesper W. Nielsen (Borgen, The Day Will Come) directs the five first episodes.
Hjort Sørensen plays a drone engineer who is taken hostage by terrorists while secret services in Denmark and Sweden are fighting against the clock to prevent an attack.
"It is the story of individual responsibility in a chaotic world where justice and personal freedom are taken hostage, and about the comprehensive challenges and emotional journey for those involved," said Thorsen.
GreyZone is a co-production with TV2 Denmark, TV4 Sweden/C More, ZDFNeo, NRK, SF Studios and Nadcon Film, with support from the Public Service Fund, the Swedish Film Institute, Nordisk Film & TV Fond, Copenhagen Film Fund and the Creative Europe programme of the European Union.
TV4/C More's acting Head of Drama Johanna Bergenstråhle said: "The best dramas are the ones that not only entertain but also are able to resonate with society and make the complex times we live in slightly more understandable. With GreyZone, we found that story we have been longing and waiting for in Swedish drama."
TV 2 Denmark's Head of Drama, Katrine Vogelsang said: "A Scandinavian co-production has been a priority for us for a long time, and we are thrilled to be able to introduce GreyZone. The level of ambition for this project is very high, and with some of the greatest players on board the framework is set for a large-scale project. A co-production cross-borders allows us to aim for higher quality and greater volume, and that has been our goal since we initiated the project with Cosmo Film four years ago."
Filming between June-December 2017 will be split between Copenhagen, Stockholm and Frankfurt. The premiere on TV 2 and C-More is set for Spring 2018.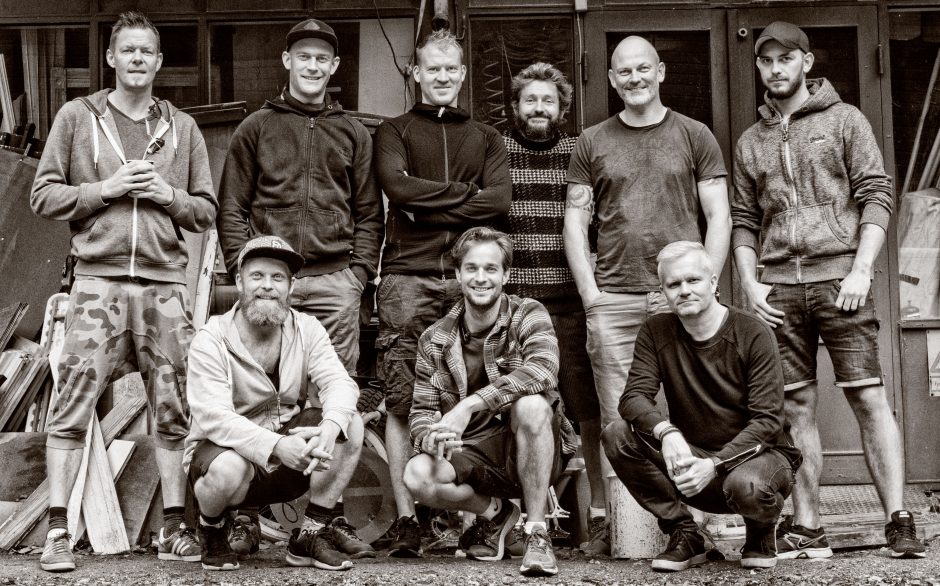 Surrounded by the best, from the top left: Jesper Grüner, 1.AD. Theis Madsen, Electrician. Martin Samsøe, Camera Department. Erik Zappon, DoP. Karsten Jacobsen, Steadicam. Jesper Rønn Hansen, Digital imaging technician. Peter Junker, Best boy. Noah Lynnerup, Gaffer. Daniel Parmo, Focus Puller.